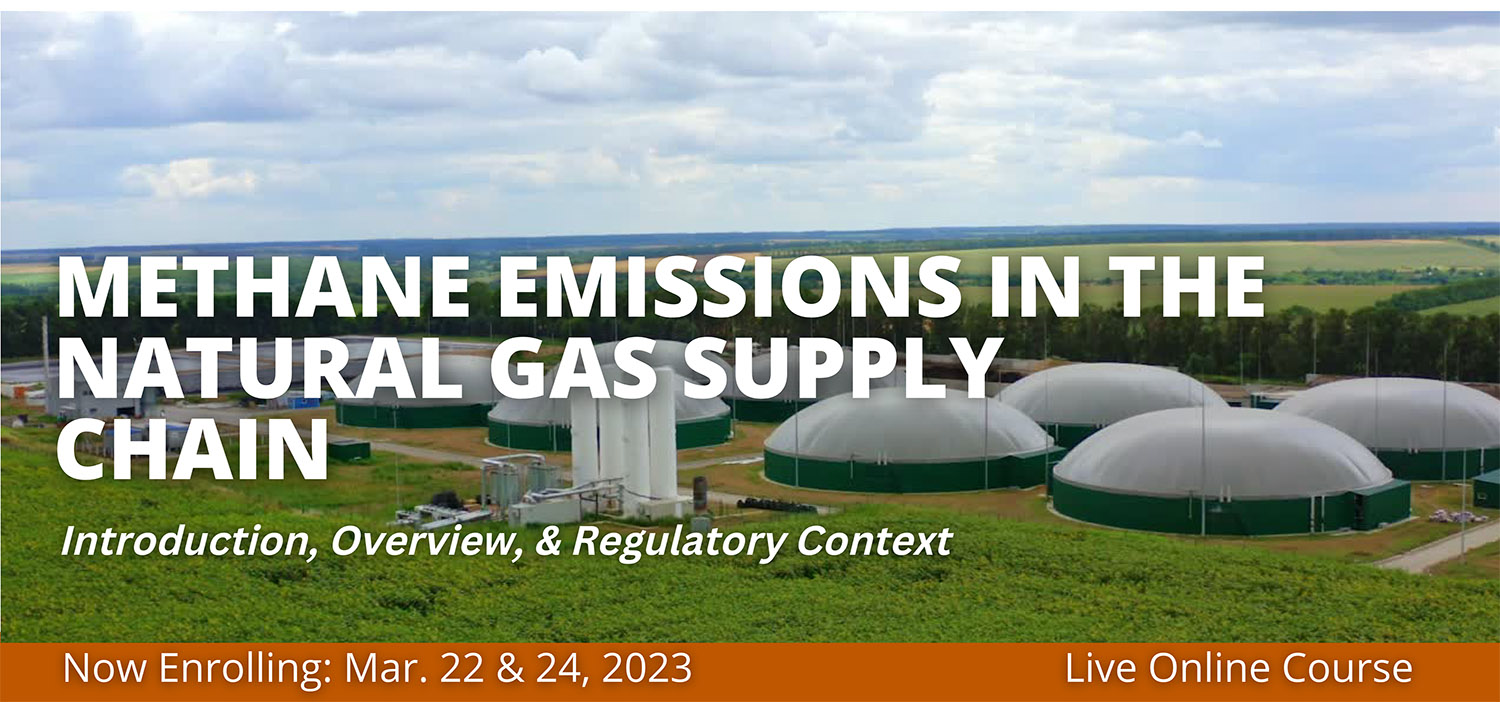 Wed, March 22 and Fri, March 24, 2023
10 a.m. – 12 p.m. CT (4 hours total)
David Allen, Ph.D., lead instructor
Synchronous, online via Zoom. Recordings provided.
$450 (group discounts available)
Credentials: .40 CEUs; Cockrell School of Engineering course certificate and digital badge
Methane is one of the most potent greenhouse gases contributing to climate change, while at the same time, a leading energy source. More knowledge will lead to more solutions. This course covers best practices in how to manage and optimize methane. It is led by distinguished University of Texas at Austin energy experts Professor David Allen, Ph.D. and Professor Michael E. Webber, Ph.D.
| Dates | Time | Location | Price |   |
| --- | --- | --- | --- | --- |
| Wed, March 22 and Fri, March 24, 2023 | 10am – 12 pm CT | Synchronous Online | $450 | |
For group discounts and special government, military and non-profit rates, please contact This email address is being protected from spambots. You need JavaScript enabled to view it..
Course Topics
History, uses and opportunities of natural gas supply chains in global energy systems
Scientific basis for methane as a greenhouse gas and effects of its rapid development
Sources of methane emissions in natural gas supply chain
Regulatory, equity, and economic drivers for reducing methane emissions, including coverage of Inflation Reduction Act impacts
Role of economics, climate and security trade-offs
A follow up to this course will be offered in mid-2023 with a focus on methane certification, quantification and mitigation and government policy implications.
Agenda
View the full agenda here.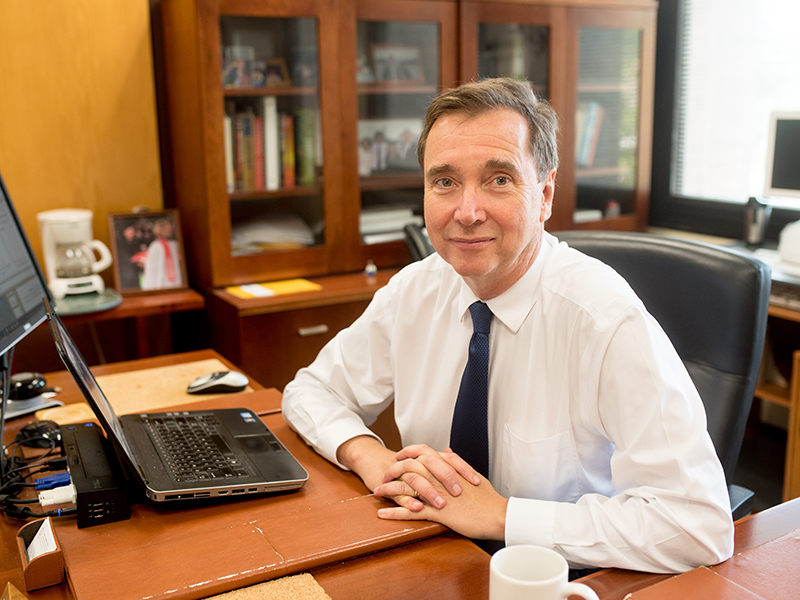 David Allen, Ph.D., is the Gertz Regents Professor of Chemical Engineering, and the Director of the Center for Energy and Environmental Resources, at the University of Texas at Austin. Allen has been a lead investigator for studies that made some of the first measurements of methane emissions from unconventional oil and gas production.
Allen has served on a variety of governmental advisory panels and from 2012 to 2015 chaired the U.S. Environmental Protection Agency's Science Advisory Board. In 2017, Allen was elected to the US National Academy of Engineering and in 2020 he received the ENI Energy Transitions Award. Allen has been recognized with teaching awards from the University of Texas, UCLA, and the American Institute of Chemical Engineer's national award for chemical engineering education.
Allen has developed textbooks and environmental educational materials for engineering curricula and for the University of Texas at Austin's core curriculum, as well as engineering education materials for high school students. He led the development of a year-long high school engineering course, Engineer Your World, which is used in hundreds of high schools nationwide. Allen received his B.S. degree in Chemical Engineering from Cornell University in 1979. He earned his M.S. and Ph.D. degrees in Chemical Engineering from California Institute of Technology in 1981 and 1983.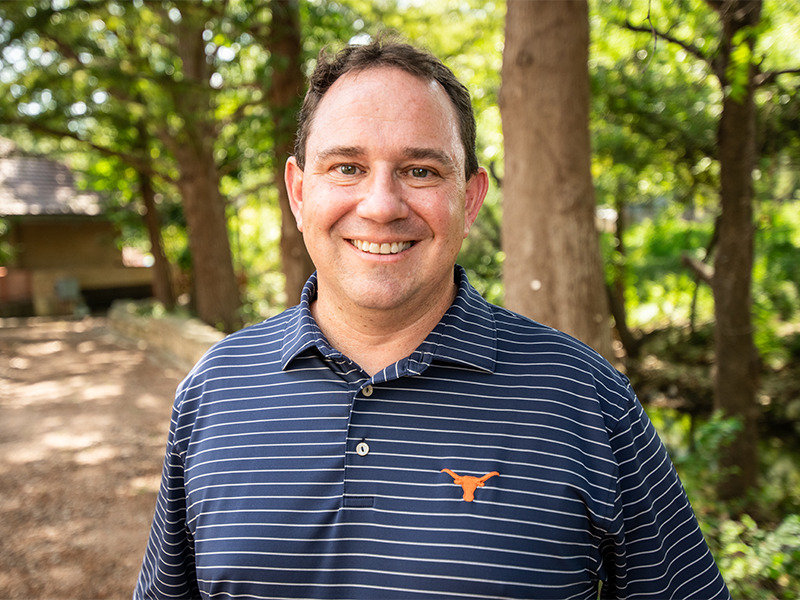 Michael E. Webber, Ph.D., is the Josey Centennial Professor in Energy Resources at The University of Texas at Austin and CTO of Energy Impact Partners, a $1.5 billion cleantech venture fund. From September 2018 to August 2021, Webber was based in Paris, France, where he served as the Chief Science and Technology Officer at ENGIE, a global energy & infrastructure services company.
Webber's expertise spans research and education at the convergence of engineering, policy and commercialization on topics related to innovation, energy and the environment. His latest book, Power Trip: The Story of Energy, was published in 2019 by Basic Books with an award-winning six-part companion series that aired on PBS, Amazon Prime and iTunes, starting on Earth Day 2020. His first book, Thirst for Power: Energy, Water and Human Survival, which addresses the connection between earth's most valuable resources and offers a hopeful approach toward a sustainable future, was published in 2016 by Yale Press and was converted into an hour-long documentary.
Webber is a fellow of ASME (the American Society of Mechanical Engineers) and as a member of the 4th class of the Presidential Leadership Scholars. He has authored more than 400 publications, holds six patents and serves on the advisory board for Scientific American.
A successful entrepreneur, Webber was one of three founders in 2015 for an educational technology startup, DISCO Learning Media, which was acquired in 2018. Webber holds a B.S. and B.A. from UT Austin, and M.S. and a Ph.D. in mechanical engineering from Stanford University. He was honored for exceptional teaching as an American Fellow of the German Marshall Fund and an AT&T Industrial Ecology Fellow.
Managers and mid-level executives in the energy industry who want to deepen and broaden their knowledge
Professionals in coal, oil, or gas who wish to expand into clean energy topics
Professionals in other sectors such as finance, consulting, human resources, etc. who want to know more about the energy sector
Members of environmental organizations
Environment and energy public policy officials at all levels
TxEEE now issues digital badges that can be used to show that you have completed a course with us. This badge is secure verification that you can share on social media or with anyone of your choosing. These badges can also be printed as a traditional certificate.
Upon completion of this course, you will receive a digital badge and rewarded .40 Continuing Education Units (CEUs). Attendees must attend the entire professional development course to earn this badge and receive CEUs.
A variety of factors are driving increased regulatory and investment attention on energy sector methane emissions:
new technologies are making remote sensing of methane emissions possible anywhere in the world;
better understanding of the emission sources are enabling low cost mitigations;
new regulations and international agreements to limit methane emissions are emerging;
ESG investors are demanding smaller environmental footprints; and consumers are demanding emissions labeling and certification for natural gas supply chains.