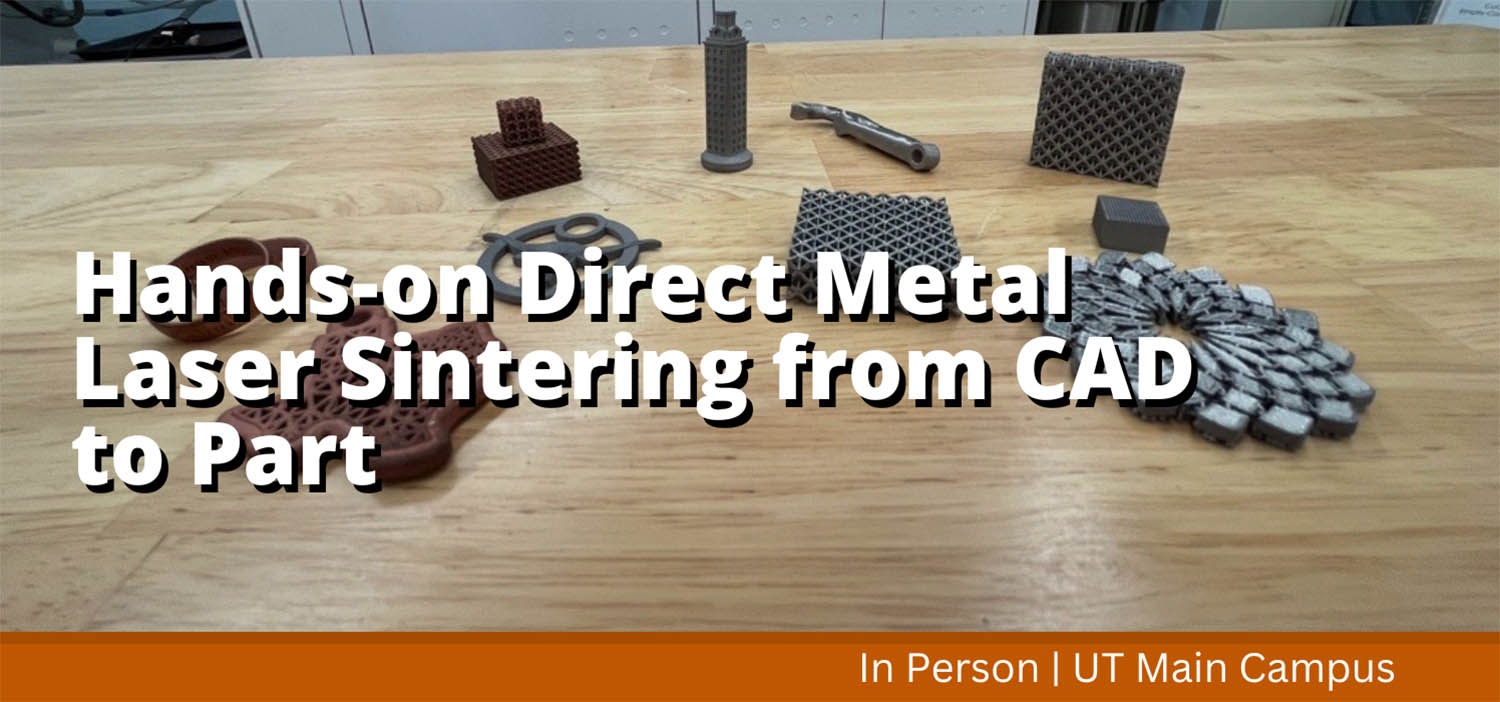 Course dates: TBD
Course fee: $2,250
Course Format: In Person | UT Main Campus
Credentials: 1.3 CEUs
 This 1.5-day short course, provided in partnership with the Solid Freeform Fabrication Symposium, is for engineering professionals seeking an understanding of metal additive manufacturing in a hands-on setting. Offered by the Center for Additive Manufacturing and Design Innovation at The University of Texas at Austin, the course covers the complete direct metal laser sintering process, from the CAD model to the finished part. Participants will learn how design principles and machine operation are applied to the direct metal laser sintering process, including design for additive manufacturing best practices and knowledge of the impact of process parameters and machine setup on part quality.
The purpose of this course is to attain real-world knowledge of part fabrication via direct metal laser sintering that you can apply immediately in the workplace. You will also earn 1.3 CEUs to keep your licenses updated while enhancing your career development and education.
| Dates | Location | Price |   |
| --- | --- | --- | --- |
| TBD | In Person | UT Main Campus | Course Fee $2,250 | Registration is closed. |
Course Topics:
Metal powder bed fusion overview
Design principles for DMLS, process parameters, and support structure generation
CAD workshop and file preparation for machine
Build setup
Build breakout
Post-processing and metrology
Key Learning Objectives:
Develop machine and process competency through hands-on interaction
Understand the additive manufacturing (AM) workflow and apply it to a design
Design a part for metal AM
Experience build setup and post-processing of parts
Sharpened ability to work with metal AM technicians, suppliers, and manufacturers
Format and Location:  
The course is taught in person at the Center for Additive Manufacturing and Design Innovation in the Engineering Teaching Center (ETC) building on The University of Texas at Austin main campus. The ETC building is part of the Cockrell School of Engineering footprint at the university. Additional lodging and parking details will be disclosed after registration.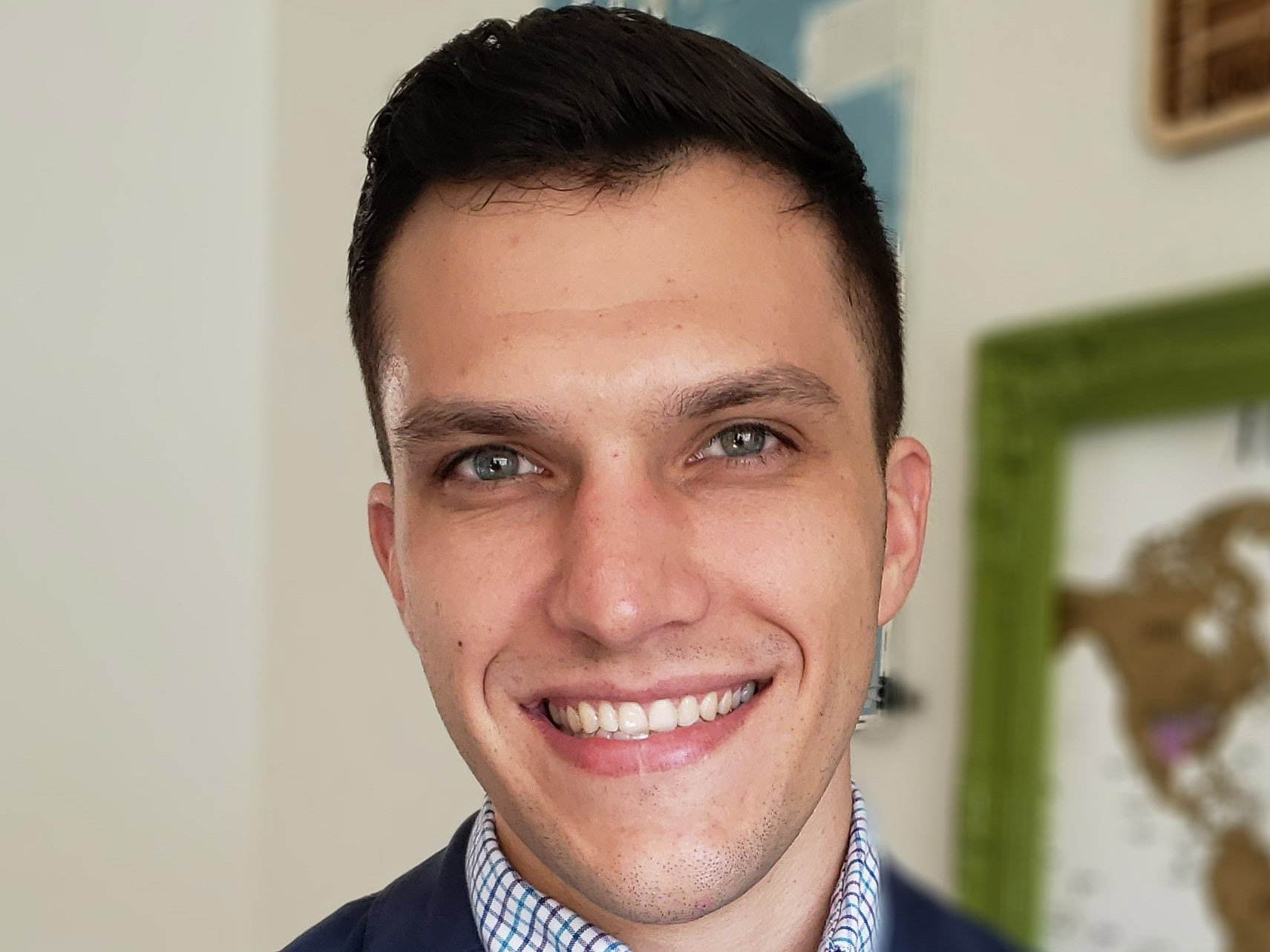 Jared Allison
Jared earned his bachelor's degrees in mechanical and aerospace engineering from Oklahoma State University in 2015. He then attended The University of Texas at Austin, receiving a master's degree in mechanical engineering in 2017 and a Ph.D. in mechanical engineering in 2020. His research experience lies at the intersection of design for additive manufacturing and new process development. Upon completing his Ph.D., Jared assumed the role of operations manager at the Center for Additive Manufacturing and Design Innovation at UT Austin, where he has developed expertise in part fabrication, applications research, and instruction for commercial polymer and metal additive manufacturing processes.
Engineers and sales representatives seeking fluency in metal additive manufacturing through hands-on instruction.
CAD experience and a laptop with a CAD package installed (instructions on downloading an appropriate CAD package will be distributed before the course).
Upon completion of the course participants receive 1.3 CEUs.