Forensics: Abstracts and Bios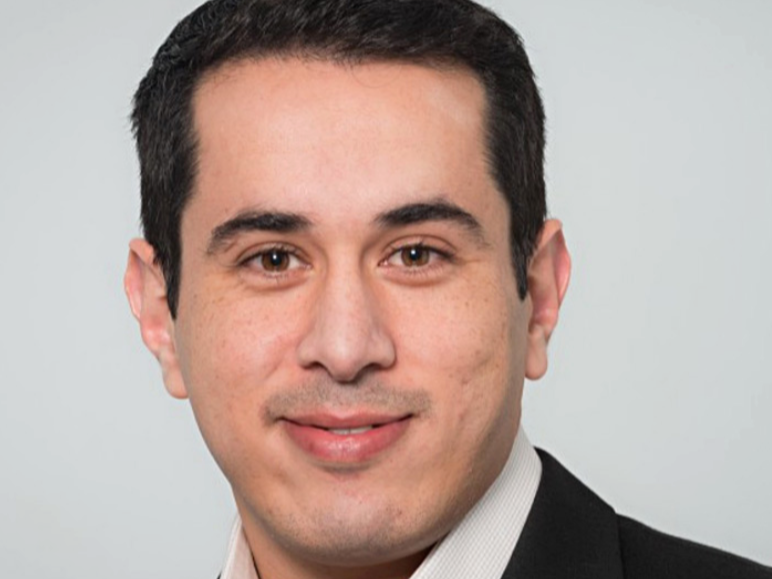 Ali Abu-Yosef, Ph.D., PE, SE
Senior Engineer
Pivot Engineers
Methods for Field Assessment of Biogenic Acid Attack In Concrete Structures 
ABSTRACT
Biogenic sulfuric acid attack (BSA) is a biodegradation mechanism that causes accelerated deterioration of concrete sewer systems and wastewater treatment structures. BSA is a multi-stage biological process that deposits sulfuric acid over concrete surfaces. Due to its complex nature, there are no current standards to evaluate the presence, extent, and severity of BSA in concrete structures during service. Abu-Yosef evaluated the chemical and biological conditions in an operational digester, where BSA activity was suspected. The evaluation included microbial culture testing, qPCR analysis of biofilm samples, pH measurements, and petrographic assessment of extracted samples. To evaluate the effect of oxygen on BSA activity, evaluations were performed in strictly anaerobic and oxygen-rich environments inside the same digester. He determined that oxygen injection caused significant changes in the biological and chemical conditions inside the digester. The addition of oxygen promoted BSA activity and the associated production of sulfuric acid, and therefore accelerated concrete deterioration. The biogenic corrosion led to the collapse of the pretensioned roof of one of the digesters.
BIO
Dr. Ali Abu-Yosef is a member of ACI Committee 222 Corrosion of Metals in Concrete, ACI Committee 342 Evaluation of Concrete Bridges and Bridge Elements, and ACI Committee 364 Rehabilitation. He is also a member of ICRI and AMPP. Abu-Yosef received his BS degree from the University of Jordan and MS and doctoral degrees from the University of Texas at Austin.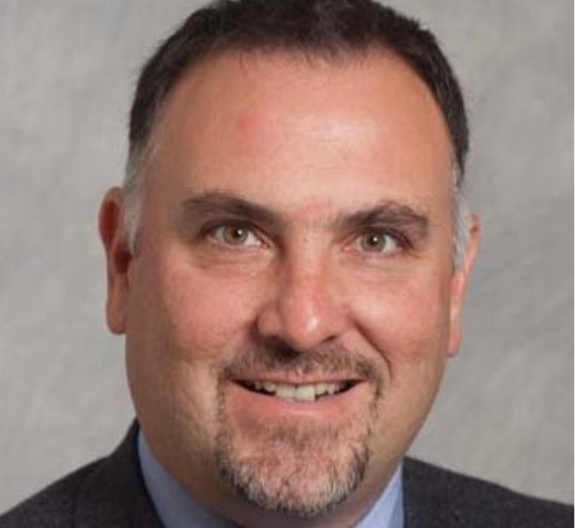 Juan Carlos Araiza, Ph.D., PE
Senior Vice President – Large and Complex Loss
EFI Global, Inc.
Surfside, Anatomy of a Complex Forensic Investigation
ABSTRACT
On the early hours of June 24, 2021, the 12-story Champlain Towers in Surfside, Florida, partially collapsed, resulting in the tragic death of 98 people. This event, now defined as one of the most significant structural collapses in US History, has triggered multiple forensic investigations. During this presentation, we will discuss the multiple perspectives to plan and execute a complex forensic analysis, including an update on the Congress-appointed Federal NIST investigation and the initial steps taken by the private sector, ultimately resulting in a class-action lawsuit that settled for over 1 billion dollars.
BIO
Juan Carlos Araiza has over twenty years of design, construction, research, and technical leadership experience related to the evaluation of existing structures, forensic engineering, and expert witness services. Araiza has extensive experience with structural dynamics and advanced finite element modeling applied to failure analysis. He has led the forensic investigation of some of the most significant structural collapses in the US for the last few years, including the 2018 collapse of the FIU Bridge in Miami and the 2019 collapse of the Hard Rock Hotel in New Orleans. Araiza holds a Ph.D. in structural engineering from Universitat Politècnica de Catalunya. He is an active member of the ASCE Forensic Engineering Division and ACI Committee 444 on Structural Health Monitoring.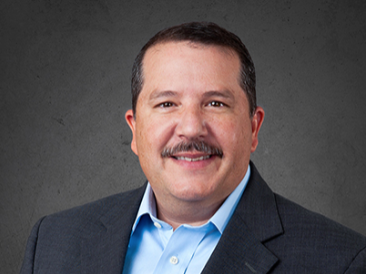 Bart Barrett, PE
Principal
Nelson Forensics
Assessments on the Peninsula: Reporting on Florida Hurricanes
BIO
Bart Barrett has evaluated over one thousand structures damaged by a wide variety of perils since joining the Nelson team in 1999. Through these evaluations, he assisted owners, contractors, insurance professionals, engineers, and attorneys understand the cause and extent of damage; and he has provided repair designs and protocols to mitigate problems.  
With a background in structural design and detailing, Barrett's primary area of expertise now lies in stucco veneer systems and other aspects of the building envelope. During many forensic evaluations, he has analyzed construction means and methods, water intrusion, and structural damage. To communicate lessons from the field, Barrett is active in regional and national organizations pertaining to the built environment, and he regularly presents to a variety of audiences. In conflict resolution matters, Barrett has provided testimony through deposition, mediation, arbitration, and trial.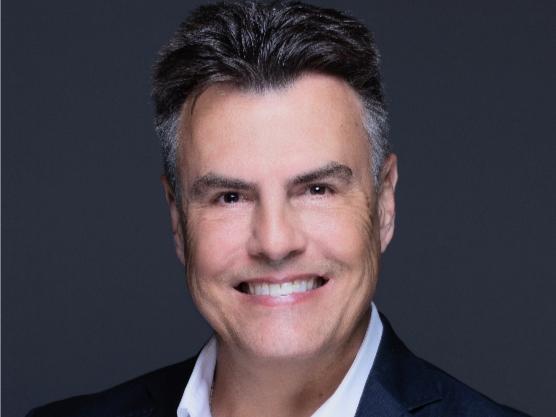 John T. Bryant, Ph.D.,P.G., PE, CPG, D.GE, M.ASCE, F.PTI
Founder and CEO
Bryant Consultants
Engineering for Soil-Structure Interaction: How Forensic Investigations Improve the Practice of Engineering
ABSTRACT
Failure has many definitions.  However, the deviation of actual performance from expected performance is a likely good place to start.  Forensic investigations involving civil construction necessarily are conducted on various types of failure of structures including buildings, slopes, roads and retaining walls.  This paper will examine the types and classification of failures found in soil-structure interactions and how determining the cause of the various failures can lead to preventing such failures in the future.
BIO
Dr. John Bryant is the principal in charge of all engineering operations including forensic, geotechnical, geo-structural, and geophysical modeling and testing. Bryant coordinates the operations of the company with other affiliated technical experts and has provided expert witness testimony in over 300 arbitrations and court cases over the past 25 years. Bryant's expertise includes soil-structure interaction, geophysics, and hydrological modeling. Noteworthy projects include Millennium Tower, State Highway 130, and Allen Eagle Stadium.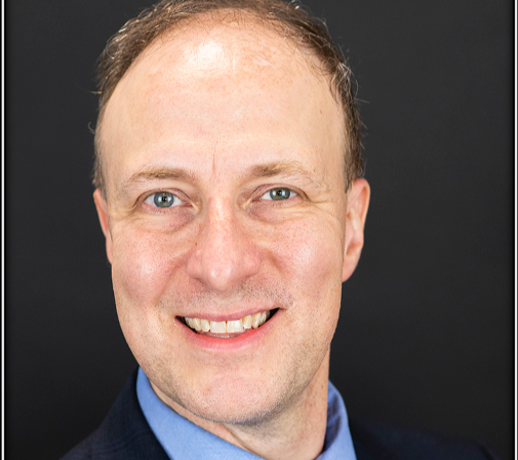 Michael J. Drerup, PE, F.ASCE
Principal Engineer
Drerup Building Performance Engineering, PLLC
Load Testing: By Design or Default?
ABSTRACT
Codes and standards are built on an abundance of recent and historical testing and analysis of construction materials, components, and full structures. Review of test data is a common element of forensic investigations, and from time to time, development and execution of a project-specific test program is in order. This presentation reviews Ralph Peck's extraordinary retrospective analysis of the 1913 Transcona grain silo failure, and places this work in the context of an ACI 318 full scale load test of a newly completed precast concrete parking structure nearly one hundred years later.  Additional case studies vignettes will also be reviewed for additional context, and lessons and guidelines for focused development, execution, and analysis of test programs are presented. This session will: describe five rationale for testing in forensic engineering, provide examples of intentional load tests of structures, components, and materials in the field and in the lab, summarize lessons learned from case studies of structures unintentionally loaded to failure, and discuss the role of structural analysis in evaluating the need for load testing and defining test parameter. 
BIO
Over the past 27 years, Mike Drerup has investigated performance concerns at hundreds of buildings and structures. His work has ranged from single family homes to large building collapses. He has evaluated damage attributable to earthquakes, blast, impact, fire, water intrusion, corrosion, construction defects, and other factors. Drerup has previously worked for two prominent forensic engineering firms and an international structural design firm. In 2014, he established Drerup Building Performance Engineering, PLLC with his partner Alicia Díaz de León, PE, SE, AIA, and continues to collaborate with other consultants and laboratories nationwide to investigate a broad range of issues pertaining to structure, enclosure, and construction materials.
Drerup serves as a voting member of ASCE's Board Committee on Technical Advancement, as Chair of ASCE's Joint Task Committee with CROSS-US, and is past Chair and a 21-year member of ASCE's Forensic Engineering Division.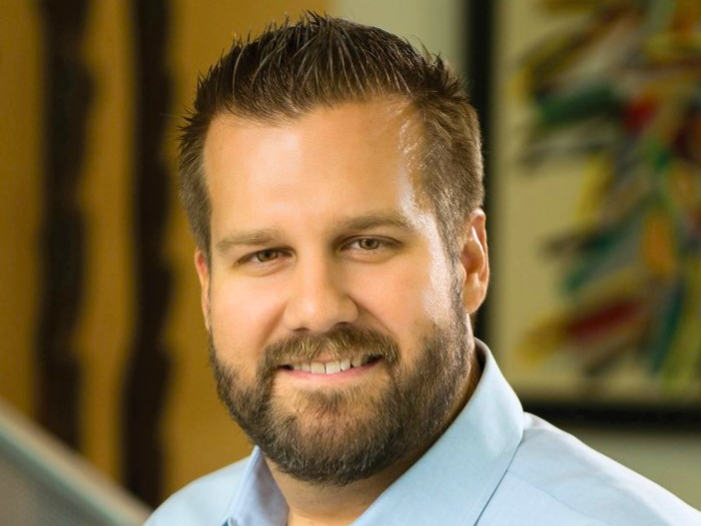 Brian C. Eubanks, MSCE, PE, D-IBFES, DFE
Founder and Principal Structural Engineer
Paragon Structural Engineering, LTD
Beyond the Building Code: A Forensic Approach to Construction Defect Evaluation
ABSTRACT
The applicable building code provides prescriptive specifications that have a history of successful performance to allow construction of the built environment without the need for project-specific construction specifications/drawings by design professionals for every aspect of every project. The prescriptive specifications of the applicable building code are based upon broad-based principles that do not consider all available materials, designs, and/or methods of construction. With respect to forensic evaluations, one should consider the intent and purpose of a prescriptive specification (i.e. the desired performance) in order to determine whether an as-built alternative or variance is capable of accomplishing the same. A truly forensic approach to construction defect evaluation does not blindly follow prescriptive specifications; rather it implements engineering judgement to determine whether a component or system that exhibits a construction variance is capable of performing its intended function.
BIO
Brian C. Eubanks, MSCE, PE, D-IBFES, DFE is the founder and Principal Structural Engineer of Paragon Structural Engineering, LTD, a structural design and forensic investigation firm based in Plano, Texas. Eubanks' forensic services include investigations concerning soil-structure interactions, performance of structural systems, evaluations of building envelopes, and determination of cause, origin, and extent of peril damage. Eubanks has performed thousands of forensic investigations and has authored hundreds of expert reports and provided expert witness testimony for mediation, arbitration, and court cases. Eubanks is a Licensed Professional Engineer in 16 states, has served as an arbitrator, is a Board-Certified Diplomate in Forensic Engineering by the National Academy of Forensic Engineers and a Diplomate of the International Board of Forensic Engineering Sciences. Eubanks serves as a member of the American Society of Civil Engineers Committee on Forensic Investigations and the ASTM International Committee on Forensic Engineering (E58).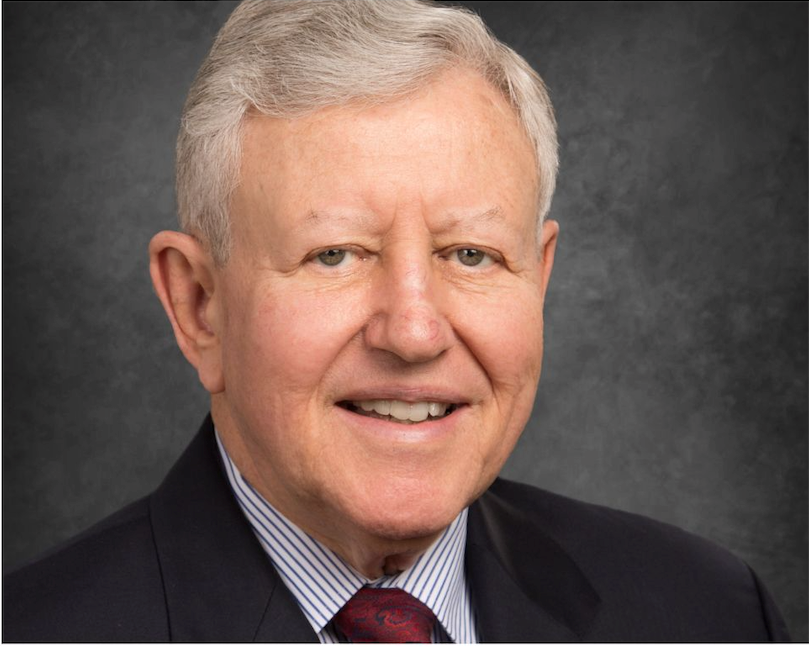 David W. Fowler, Ph.D. PE
Professor Emeritus
The University of Texas at Austin
Texas City: Worst Industrial Accident in our History
ABSTRACT
The 1947 Texas City disaster occurred on April 16, 1947, in the port city of Texas City, Texas. It was the deadliest industrial accident in U. S. history and one of history's largest non-nuclear explosions. The explosion was caused by a fire on board the SS Grandcamp that had a full cargo of ammonium nitrate. The cause of the fire was never determined. The explosion triggered a chain reaction of fires and explosions aboard other ships and in oil-storage facilities. The death toll was 581 including all but one member of the Texas City volunteer fire department. Chunks of heated material rained down upon the area causing mass fires. More than 5,000 people were injured, more than 500 homes were destroyed, and hundreds damaged, leaving 2,000 homeless. Over 1,100 vehicles were damaged, and 362 freight cars were destroyed. Property damage was estimated at $100 million (nearly $1 billion today). In addition, $500 million (nearly $5 billion today) of oil products burned.
BIO
Dr. David W. Fowler, the Joe J. King Chair Emeritus, retired from the UT Department of Civil, Architectural and Environmental Engineering in 2016 after 52 years. He was a long-time director of the Architectural Engineering program and taught courses in materials, structures, forensic engineering, and concrete repair. He was a member of the UT Academy of Distinguished Teachers. He was active in the American Concrete Institute and received numerous awards including being named an Honorary Member. He was an active researcher and was one of the leaders in the development of concrete-polymer materials. He was the founding president of the International Congress on Polymers in Concrete. He performed extensive research on polymer concrete and portland cement concrete for repairs, bridge overlays, and other applications for TxDOT, industry, and federal agencies. He served as director of the International Center for Aggregates Research. He consulted on residential, commercial and industrial structures and construction and was heavily involved in forensic engineering. He was elected to the National Academy of Engineering and the National Academy of Construction.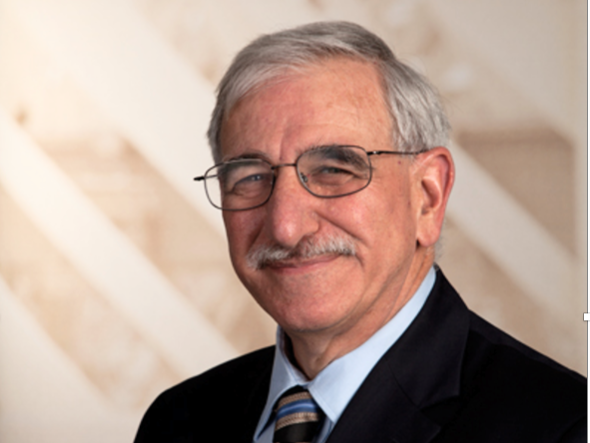 Ronald O. Hamburger, SE, PE, M-IStructE
Senior Principal and Chairman
Simpson Gumpertz & Heger, Inc.
Millennium Tower: What Happened?
ABSTRACT
Constructed in 2005-2009, the 58 story Millennium Tower, in San Francisco, settled more than 18 inches and tilted approximately 27-inches to the north and 8 inches to the west. Litigation initiated in 2016 with homeowners seeking damages from the original development team and other parties. A negotiated agreement with building owners is currently undergoing a voluntary $100 million foundation upgrade to arrest building settlement and allow for gradual recovery of tilt. The upgrade involves installation of new piles, extending to bedrock along two of the building's sides, and jacking of load onto new piles. Construction initiated in November 2020 and is projected to end in late 2022. Hamburger will discuss the causative factor for the original settlement, details of the foundation upgrade, and issues that arose during construction.
BIO
Ronald O. Hamburger, SE, Senior Principal and Chairman of Simpson Gumpertz & Heger, Inc. has nearly 50 years of structural engineering design, education, construction, and failure investigation experience. For more than 30 years, he has been active in leading the development of structural engineering design guides and building code requirements. Hamburger is presently completing his second term as chair of the ASCE 7 Committee on Minimum Loads for Buildings and Other Structures and is a member of the AISC Committee on Specifications.  He is a past president of the Structural Engineers Association of California and the National Council of Structural Engineering Associations. In 2015 he was elected to the National Academy of Engineering.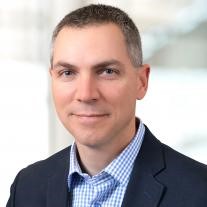 Zachary D. Kates, P.E., LEED AP
Principal and Texas Forensics Practice Leader
Thornton Tomasetti
Understanding Pre-engineered Metal Buildings through Forensic Investigation

ABSTRACT
Forensic evaluation of pre-engineered metal building (PEMB) failures provides educational opportunities to learn about the behavior of building structures.    In this presentation, we will explore design and construction related failures of PEMBs, identify the primary cause of the failures, and determine lessons learned from the evaluations.
BIO
Zachary Kates leads Thornton Tomasetti's forensic engineering efforts in the Texas area for damage assessment of existing facilities, cause and origin analysis of building and bridge failures, evaluation of construction defects, and building envelope assessments. His experience includes emergency response for stabilization and deconstruction in building and bridge collapses and has remedial design for failed structures.
Kates manages engineering teams in the structural design of commercial and residential, government, aviation, healthcare, and cultural projects as well as the renovation of existing and historic structures. His extensive portfolio includes the investigation of the Dulles Jet Center hangar collapse in Virginia, and the design of the award-winning Exploration Tower at Port Canaveral in Florida and Martin Army Community Hospital at Fort Benning, Georgia. Kates earned his M.S. in civil engineering at The University of Texas at Austin.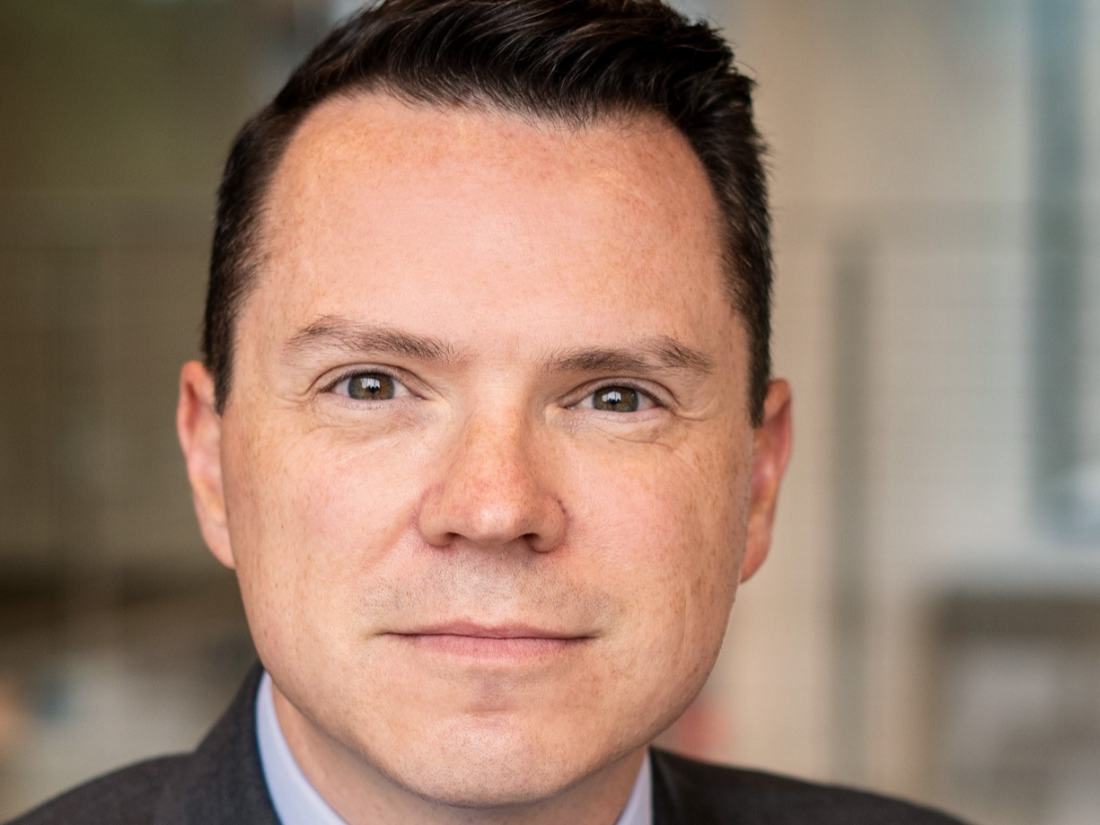 Aaron J. Mann
General Counsel, Risk Management Principal
Terracon Consultants, Inc. 
Ethical Lessons Learned from the FIU Bridge Collapse
ABSTRACT
On March 15, 2018, six people lost their lives after the partially constructed pedestrian bridge at the Florida International University in Miami collapsed. This case study will explore the evolution of this project, including the decisions that were made and the discussions that took place in the crucial days and hours before the collapse. Rather than a purely technical discussion about the structural shortcomings of the bridge, this presentation will focus on the ethical issues encountered in the final days of the project. It will also focus on the investigations and lawsuits that followed and the impact to the project team. It is my hope that we can all learn from this tragedy.    
BIO
Aaron Mann is a principal with Terracon Consultants and serves as their General Counsel overseeing risk management and litigation. Mann has been practicing law for two decades with a focus on business disputes.  Aaron regularly manages outside counsel acting on behalf of the company and works internally to troubleshoot project issues and avoid disputes before they escalate. He is a frequent presenter at past events hosted by ACEC, ACI, ASCE, GBA, NSPE, and others. Prior to joining Terracon in early 2016, Mann was a partner at Husch Blackwell, an AmLaw 100 law firm, where his practice focused on commercial and cross-border litigation. Mann earned his J.D. from Creighton University School of Law in 2001.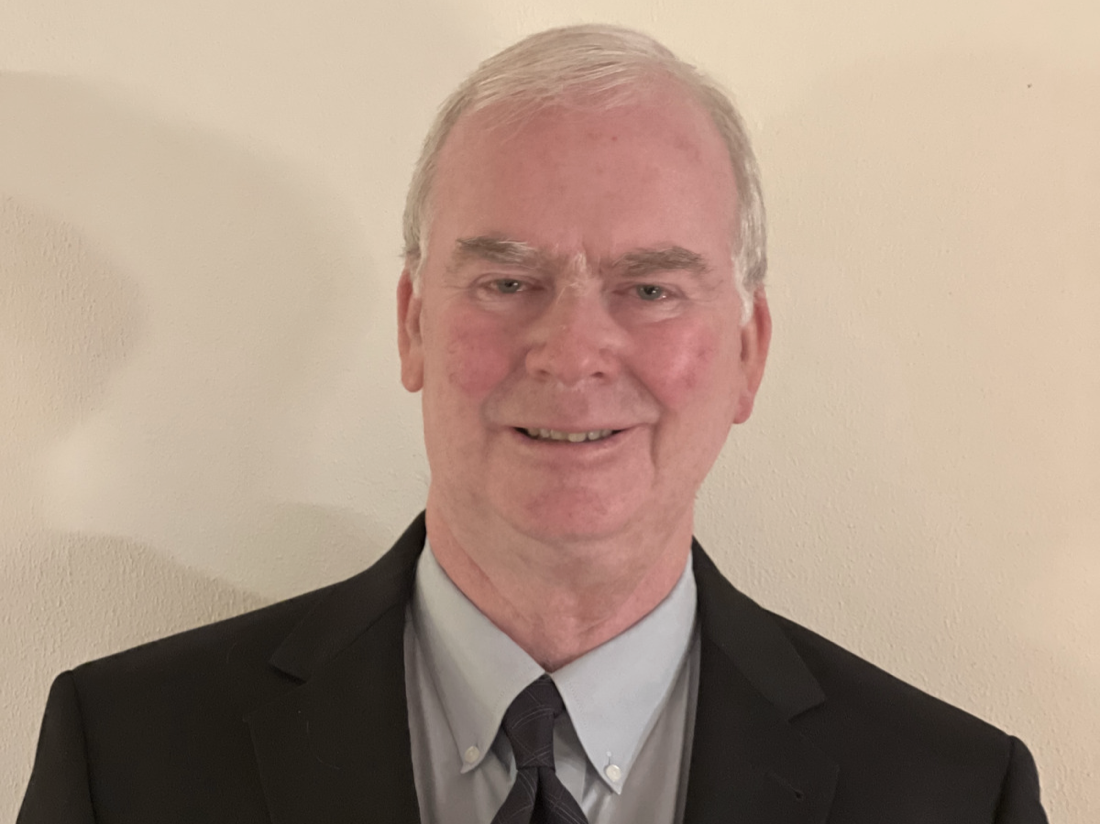 Larry D. Olson, PE
President & Chief Engineer
Olson Engineering, Inc.
Nondestructive Diagnosis and Imaging of Damage, Flaws and Repairs in Concrete Bridges and Buildings
ABSTRACT
Nondestructive Evaluation (NDE) methods are increasingly being used in forensic investigations of structural concrete with flaws and deterioration.  Case histories will be presented on the use of NDE methods for assessment of the conditions of concrete bridges and buildings.  NDE methods can map out the extent of concrete flaws/damage such as cracks, honeycomb, void, corrosion induced delamination cracking, void in post-tensioned ducts in order to plan repairs and provide quality assurance of repairs.  Specific methods that will be discussed include impact echo, ultrasonic pulse echo tomography, spectral analyses of surface waves, ground and air-coupled radar, ultrasonic pulse velocity/tomography and photogrammetry for data fusion of NDE results with orthomosaic images of concrete surface conditions.  Both point-by-point and scanning NDE approaches will be discussed.  After mapping out concrete areas in need of repair, NDE methods are being applied along with destructive coring for QA of repairs."

BIO
Larry D. Olson, PE, is internationally known for his expertise in nondestructive evaluation (NDE) of civil infrastructure including bridges, pavements, tunnels, dams, buildings, and foundations.  He has 40 years of consulting experience in structural condition assessment and monitoring, materials repair, pavement, geotechnical, geophysical, forensic and vibration engineering.  He is currently involved in the National Institute of Standards and Technology Champlain Towers South building collapse investigation as a member of their National Construction Safety Team (geotechnical and materials teams).
He holds B.S. in civil engineering and an M.S. in geotechnical engineering from the University of Texas at Austin, which honored him as a distinguished alumnus in 2006.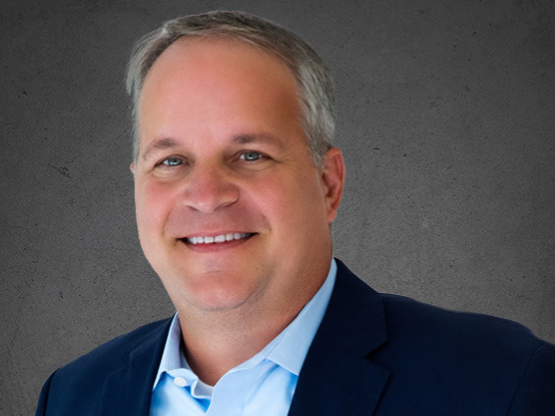 Tim Ott, PE
Regional Manager
Nelson Forensics, LLC
Mechanics of Metal Plate-Connected Wood Truss Failures
ABSTRACT
Throughout the course of a collapse investigation, someone or some party will likely attribute failure of a metal plate‐connected wood truss to a material or manufacturing defect…a specific instance…a smoking gun. However, truss failures are more commonly the result of a breakdown in communication somewhere within the design and construction process. Tim Ott will be presenting on the mechanics and materials associated with metal plate‐connected wood truss failures, both during installation and in service. The lecture will draw from the presenter's experience in evaluating wood truss system failures and will include an overview of building code provisions and referenced design standards regarding the use of wood trusses. Attendants will gain an understanding of standard industry practice and the roles and responsibilities of the many different parties involved in design and construction of buildings and structures that incorporate metal plate‐connected wood trusses.
BIO
Tim Ott is a regional manager with Nelson Forensics, LLC, a multi‐disciplined forensic engineering and architectural firm that specializes in assessing the cause and extent of damage and defects to many types of structural systems. He received a B.S. in civil engineering from Johns Hopkins University in 1989 and later became heavily involved in the metal plate‐connected wood truss, engineered lumber, and heavy timber industries. Ott evaluates structural system and material failures for buildings, components, systems, and other structures for a wide range of perils. He served as a third‐party auditor for a nationally accredited in‐plant quality assurance program regarding the fabrication of wood trusses.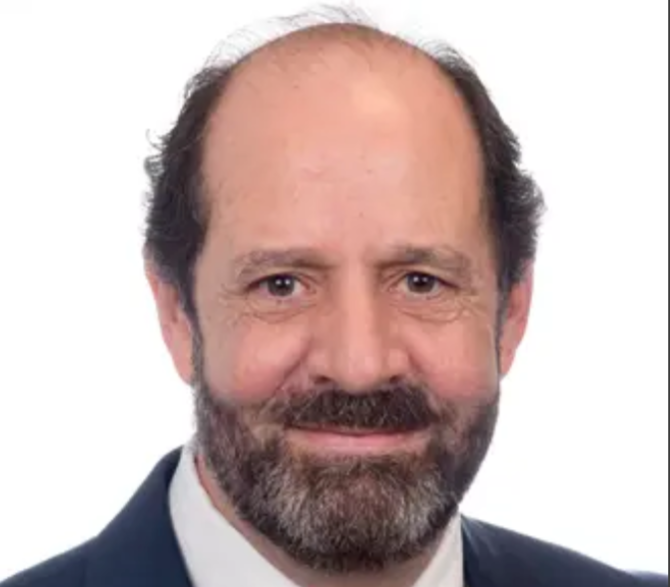 David B. Peraza, PE
Principal Engineer, Buildings & Structures
Exponent
Failures During Demolition
ABSTRACT
The presentation will include several case studies of structures that collapsed unexpectedly during demolition, causing loss of life, schedule delays, and financial stress. The structures will include both bridges and buildings. The causes, which include errors by engineers and by contractors, will be presented. Lessons learned will be discussed, as well as recommendations for minimizing similar failures in the future.
BIO
David Peraza has over 40 years of broad structural and civil engineering experience and is licensed in 17 states. His work has included investigations of major collapses, catastrophe response, diagnosis of design and construction deficiencies, damage caused by adjacent construction, condition assessments, hurricane damage investigations, design of remedial and stabilization measures for distressed buildings, design for renovation projects, and the analysis of unusual structures. His projects have included high-rise buildings, façades, cranes, parking structures, pre-engineered buildings, industrial facilities, scaffolds, formwork, bridges, and waterfront structures. 
Following the 9/11 terrorist attacks on the World Trade Center, Peraza led the emergency engineering response for the City of New York, which continued around the clock for nearly nine months and included the coordination of 39 engineering sub-consultant firms. He has led several high-profile structural collapse investigations including L'Ambiance Plaza, the Four Times Square Hoist Collapse, and the Miller Park crane accident.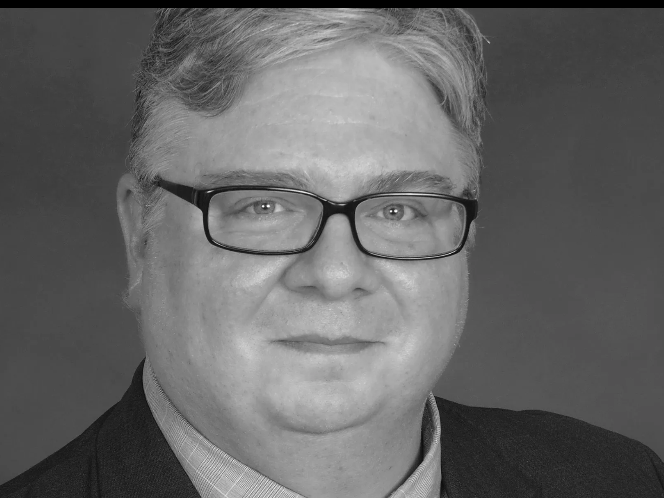 Frank Russo, Ph.D., PE
Founder
Russo Structural Services


Fracture Critical Bridges – Fact or Fiction?


BIO
Frank Russo is considered one of the top engineers in structural steel bridge design and the behavior of complex bridges and known for his collaboration style in bringing engineers together to tackle complicated engineering problems. Russo founded of Russo Structural Services in 2021. He is recognized for his for advancement of knowledge in inspection and emergency rehabilitation of complex steel structures. Russo played a lead role in the Delaware River Bridge Emergency Response and was recognized by the American Council of Engineering Companies of Pennsylvania (ACEC/PA) with its 2019 Grand Conceptor Award. In 2019, the American Institute of Steel Construction (AISC) recognized Russo with a Special Achievement Award.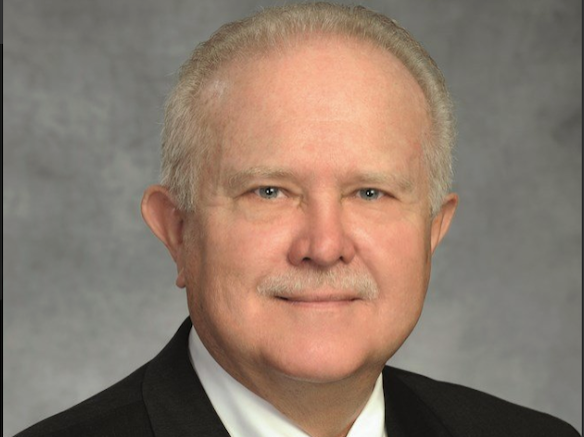 Jim D. Wiethorn, Ph.D., P.E.
Founder/Chairman
International Crane & Construction Safety Solutions, LLC


Wind vs. Cranes and Loads:  How do you prepare?
ABSTRACT
This presentation will address wind hazards associated with crane lifts and the effects of the size, weight, and profile of the load.  Standards and industry standards related to wind hazards in construction during lifting will be addressed, as well as case studies of prior wind/crane accidents.
Attendees will learn:
Wind speed limits for crane operations
Proper methods of controlling loads in elevated winds
Proper preparation for crane stowage prior to a wind event
Guidelines on evaluating effects of upwind structures on the crane and load
BIO
Jim Wiethorn is the founder and chairman of International Crane & Construction Safety Solutions, LL. He was formerly the principal engineer and chairman of Haag Engineering Co. Throughout his career, Wiethorn has been involved damage and failure analysis in the design, construction, and evaluation of residential, commercial, and industrial buildings, especially involving crane accidents
Weithorn has been involved in over 350 cases involving crane failures. Some of the most publicized cases include the Miller Baseball Park roof/crane collapse in Milwaukee; the Jack Breslin Center roof/crane collapse in East Lansing; the Maumee River Bridge launching girder collapse in Toledo; and the Hoover Dam Bypass Bridge cableway collapse.
Wiethorn graduated with a B.S. and M.S. in architectural engineering from University of Texas at Austin. He serves on the Engineering Advisory Board in the Cockrell School of Engineering and on the Board of Advocates in the College of Engineering and Computer Science at Baylor University.