Meet TxEEE's New Executive Director: Woodrow W. Winchester, III.
August 25, 2022
On July 1, 2022, Woodrow W. Winchester, III. started his tenure as the new executive director of Texas Engineering Executive Education (TxEEE). Prior to his new UT position, Winchester served as the director of Professional Engineering Programs in the College of Engineering and Information Technology at the University of Maryland, Baltimore County.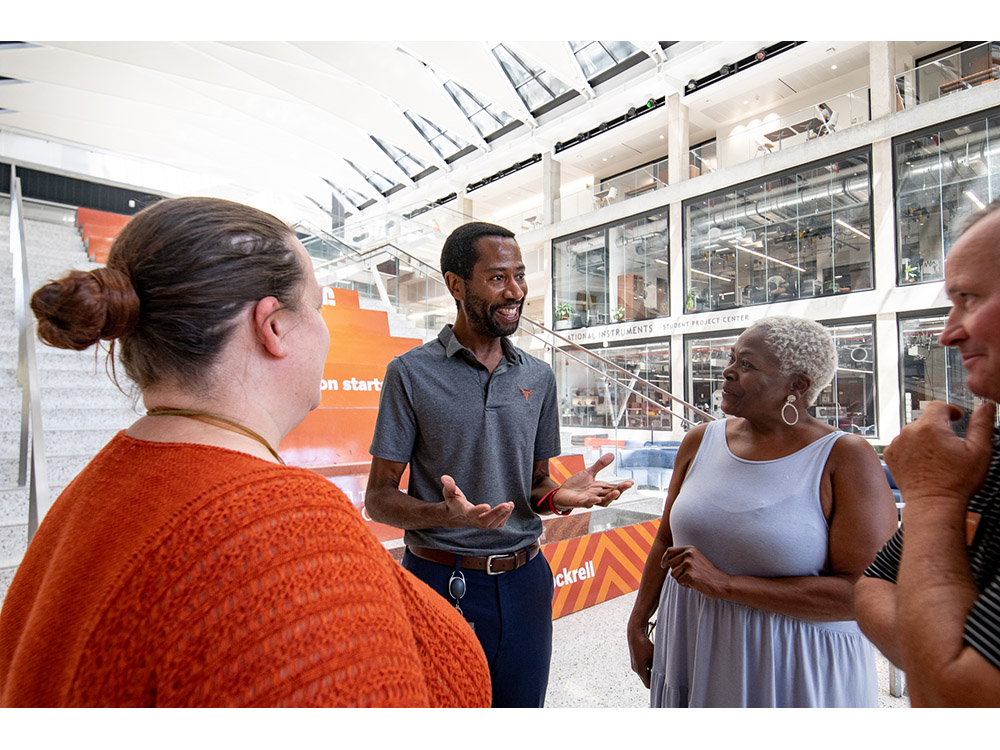 Winchester grew up in Greensboro, NC. While his childhood dream was, and remains, to study architecture (lifelong learner!), he was the first in his family to pursue engineering as his chosen field. He received a B.S. and M.S. in Industrial Engineering and a Ph.D. in Industrial and Systems Engineering, all from North Carolina A&T State University. Winchester also holds a professional certificate in Foresight from the College of Technology, University of Houston.
What are you most excited about in taking on this new role? 
Considering that Texas has the ninth largest economy in the world, that The University of Texas at Austin is the state's flagship for research and education, and that the Cockrell School is one of the most revered engineering schools nationally and globally, I am excited about all the potential! Emerging technologies are evolving very quickly, as are the needs of business and society. TxEEE will work to expand its role in providing engineers and technologists with both the technical and professional skills needed to address these current and future changes and challenges. Core to these efforts, we will build partnerships inside and outside UT for more impactful, sustainable and equity-centered continuing professional engineering education programs of all types. 
You have talked about building a 'Talent Strong Texas.' Can you explain what that is all about? 
In June 2022, the Texas Higher Education Coordinating Board (THECB) released its new strategic plan, "Building a Talent Strong Texas," which resonated with me. The plan focuses on the educational needs of recent high school graduates and all adult learners throughout the various stages of their careers. The plan celebrates that educational credentials should come in many formats and designs and must be of value to Texas' business needs. Talent Strong Texas embraces that research and innovation must be aligned with educational programming to keep pace with our society's needs. Lastly, the plan is committed to equity, stating that if Texas doesn't advance the goals equitably, how can the goals be met? I couldn't agree more and will use Talent Strong Texas as a guidepost for our TxEEE planning. 
You recently contributed a chapter, "A Black-Centered Design Ethos: Engaging Afrofuturism in Catalyzing More Inclusive Technological Futures," in the book The Black Experience in Design: Identity Expression & Reflection, published by Allworth Press. Tell us more about your work in Diversity, Equity and Inclusion and how you plan to incorporate those ideals in your new role.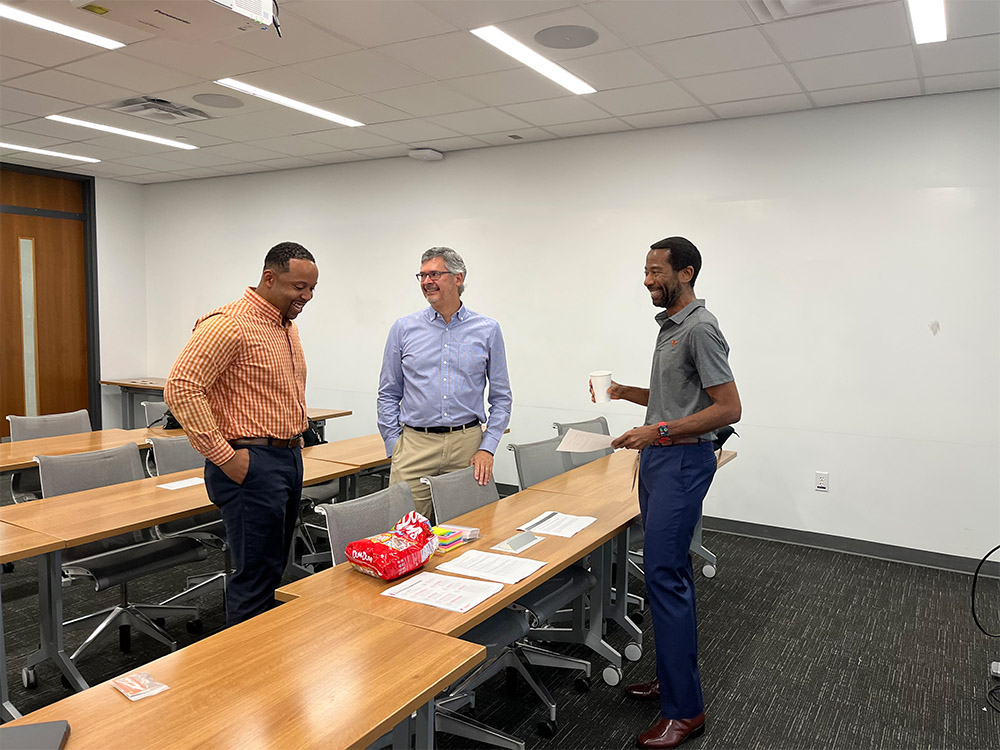 My work seeks to challenge and interrogate the prevailing and often exclusionary defaults, norms and conventions in the design and management of technological products and systems. Through my more theoretical and conceptual explorations, I attempt to make the consequences and implications of current exclusive approaches real. The intent is to inspire the development and use of more inclusive and equitable approaches to designing and managing technological systems. My writing around Afrofuturism in technological design highlights such approaches. 
The relevancy of this work to TxEEE is strong! For example, as we think about advancing clean energy in Texas, developing talent that is not only equipped with state-of-the-art technical knowledge and skills, but also possesses the competencies and sensibilities to understand and grapple with considerations of inclusion and equity appropriately is paramount. This is core to our capacity to realize more sustainable, just and equitable energy futures.
What is the background of your very unique name? 
I was named after my dad, who was named after his father, my grandfather. He was named after former President Woodrow Wilson. Why? Unfortunately and maybe fortunately, I will never know, as my grandfather died before I was born. I do know that he was of the generation of Black Americans that often named their children after presidents as a means to manifest generational greatness. Mission accomplished, TBD!
When you are not working, what do you like to do with your free time, and do you have any newfound interests to pursue in Austin? 
Currently, I am still unpacking! I hope to begin more fully exploring my neighborhood of Windsor Park. I am always on the hunt for great coffee, a cool wine bar and an intense spin class or bootcamp experience. Pickleball, anyone?
Learn more about Woodrow W. Winchester, III.