Coming Soon: New Home for TXEEE
March 1, 2022
Texas Engineering Executive Education (TxEEE) will soon have a new home in the heart of the UT campus at the corner of Speedway and 24th St! As part of a decade-long comprehensive renovation and expansion of the UT Cockrell School of Engineering's engineering corridor, the Gary L. Thomas Energy Engineering building (GLT) is nearing completion later this spring and TxEEE will be the largest administrative unit housed in the building.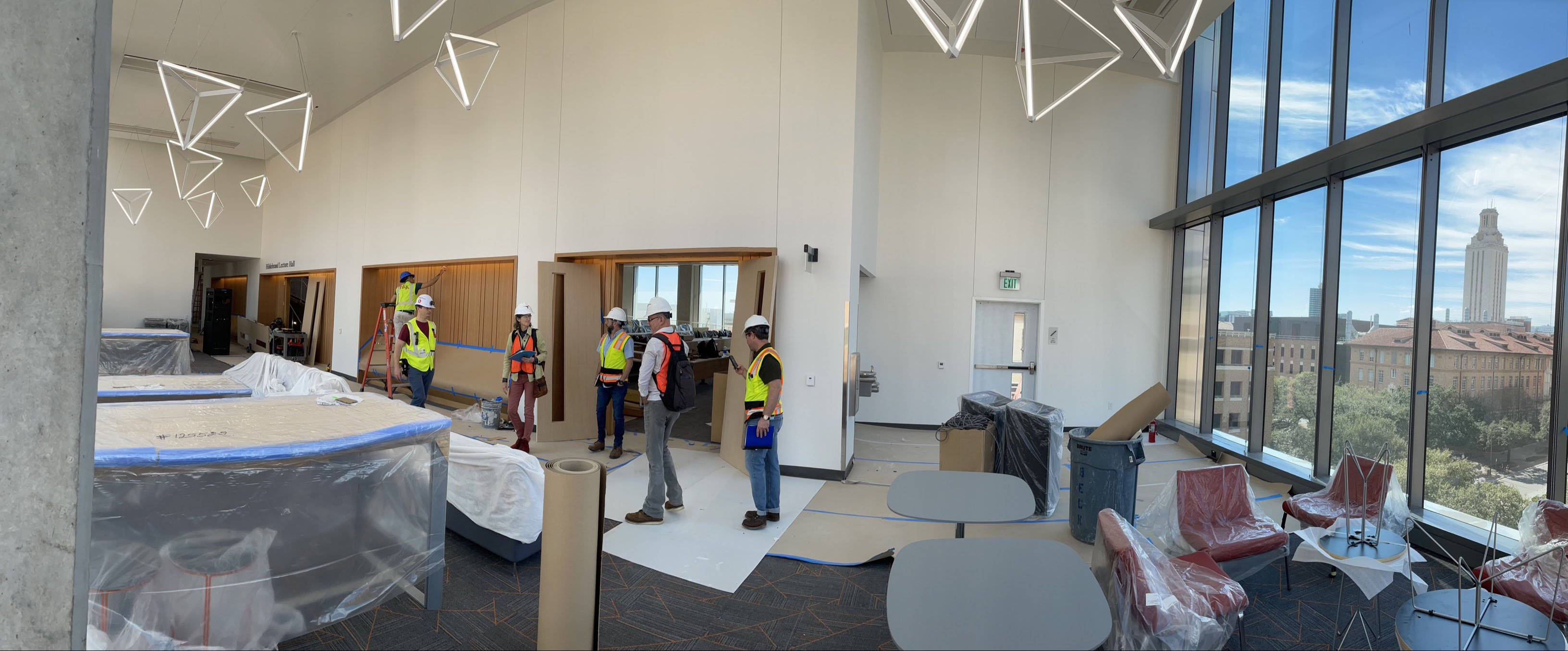 Made possible through gifts from Texas Engineering alumnus Gary L. Thomas and other significant benefactors, the state-of-the-art 184,000-square-foot facility will serve as a hub for innovative energy-centric learning and research. The TxEEE suite will be located on the 4th floor on the western side of the building.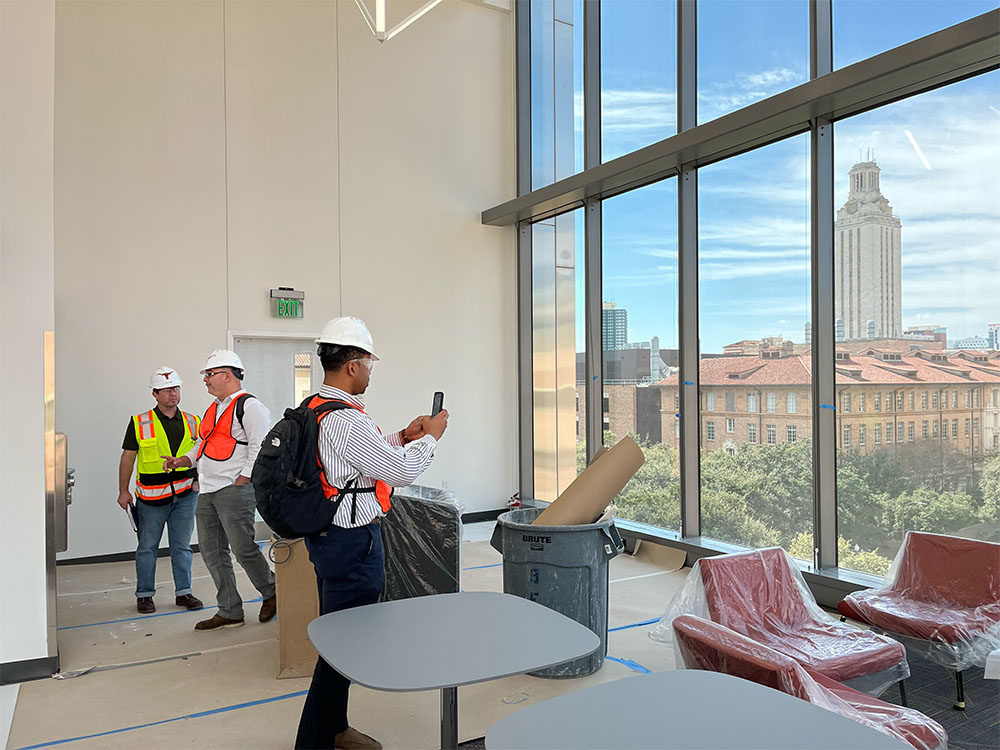 "We are thrilled to move in and share space with world-class faculty and their research teams working on an array of complex challenges," said Edgardo Irizarry, interim executive director of TxEEE. "This setting will be so inspirational to our team and will offer great opportunities for conversation and exposure across the Cockrell School and UT communities."
The GLT will establish a centralized hub for learning and research, with flexible, energy-specific classrooms and labs. The facility will connect Texas Engineers with key energy industry partners to share ideas and develop breakthrough technologies and will bring the UT Austin energy community together in an energy corridor to inspire lifelong relationships, successful partnerships, and cutting-edge ideas.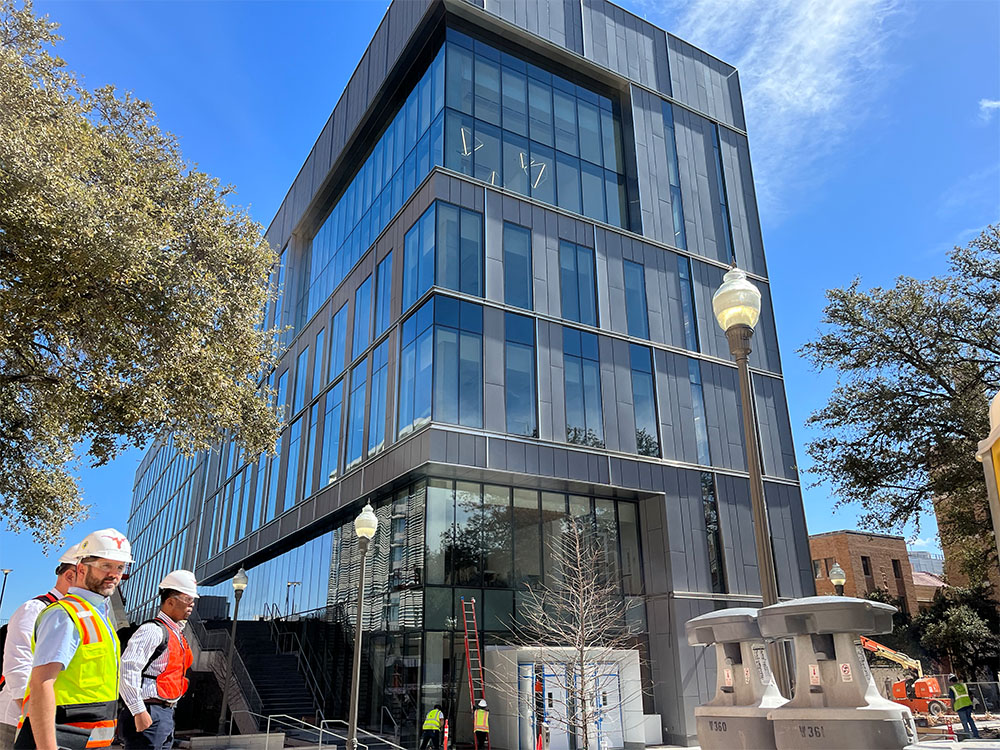 The building design combines tradition with a modern look and feel, providing students, faculty, and staff with collaborative spaces that are essential to delivering a 21st-century education and inspire lifelong relationships and cutting-edge ideas. Students will work alongside industry partners, renowned faculty members, and fellow classmates to solve real-world problems emerging from the Forty Acres.