Custom Course Solution: Petrobras and Cockrell School Mark Ten Years of a Successful Training Program
March 2, 2023
Brazilian Petroleum Corporation, better known as Petrobras, has a long history of collaboration with The University of Texas Cockrell School of Engineering. Of various collaborations, one, in particular, has been highly successful in providing specific, customized training for Petrobras employees.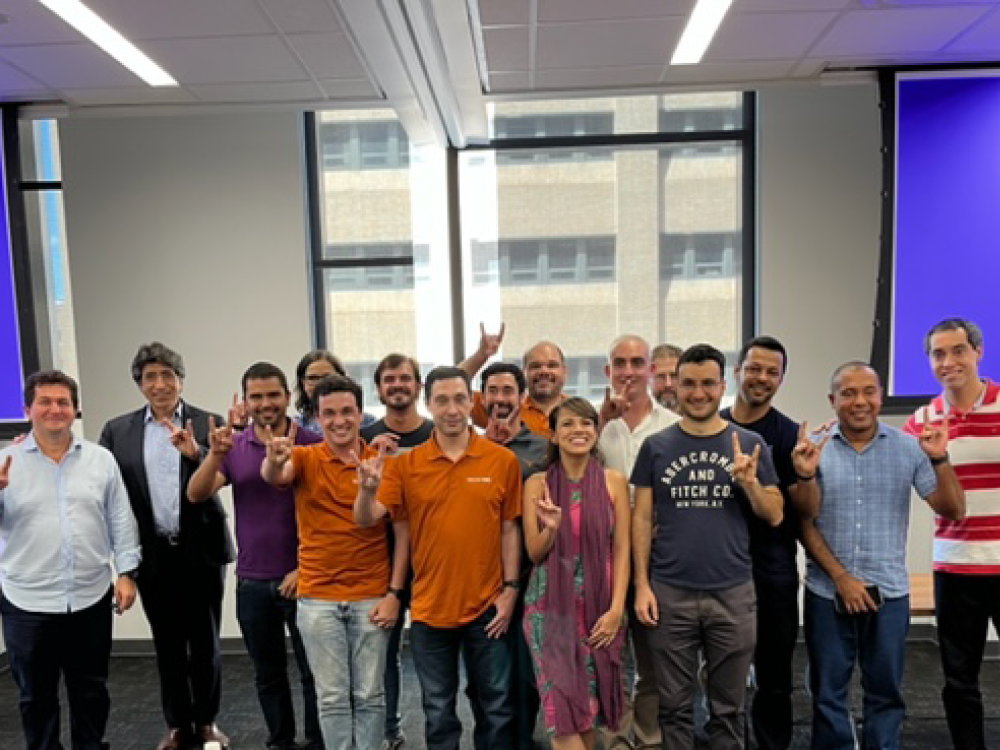 Carlos Torres-Verdín, Ph.D., the Brian James Jennings Memorial Endowed Chair in Petroleum and Geosystems Engineering, led the program with UT's Hildebrand Department of Petroleum and Geosystems Engineering. Torres-Verdín collaborates closely with Texas Engineering Executive Education (TxEEE) to deliver the biennial program.
As founder and director of the Formation Evaluation Joint Industry Research Consortium, Torres-Verdín often collaborated with Petrobras on research projects. Petrobras joined Torres-Verdin's consortium in 2005 and started sending students for group study at UT in 2008. The students study Advanced Petrophysics, Pore Scale Petrophysics, Formation Evaluation, and English language training. Successful completion of the custom course earns the participants an official certificate awarded by the number one petroleum engineering graduate program in the U.S.
"The participants are very proud to receive their certificates of completion, with the seal of the university and its number one ranked program. Many of the students who have completed the Petrobras custom program have succeeded in senior technical positions, management, and senior management within Petrobras," said Torres-Verdín. "The participants appreciate how we weave together real-world examples from industry with challenges and problems we are tackling through research."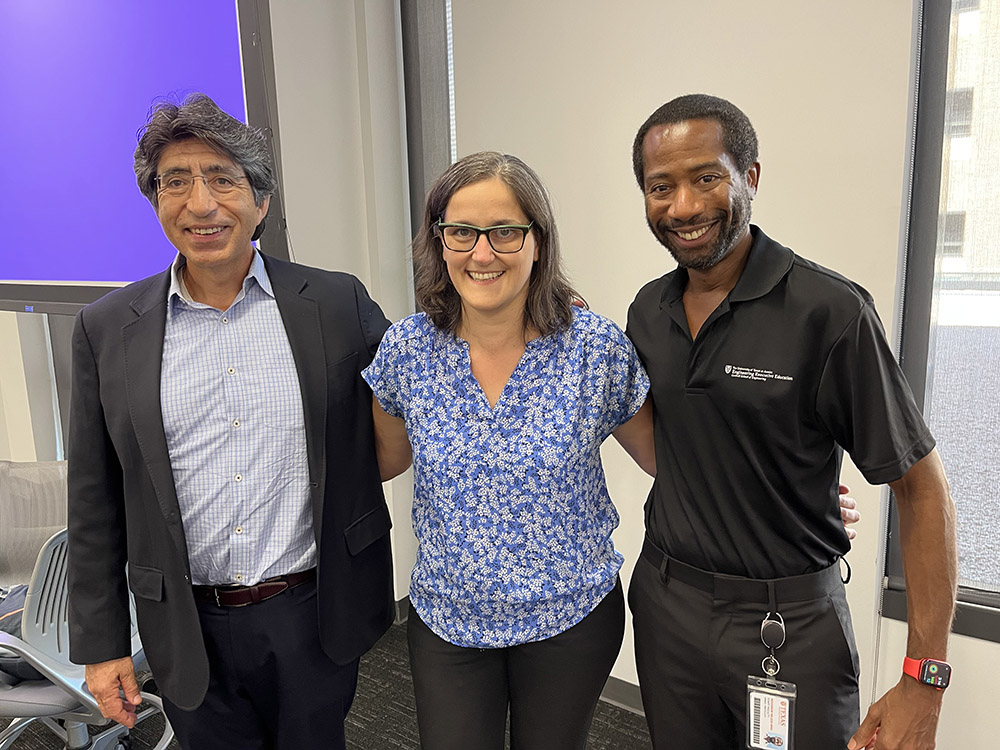 The custom program is now a nine-week intensive summer program, including instruction by two professors, five days a week, on the UT campus. When participants are not in class, they can use university resources such as libraries and recreational facilities. "Bringing the students to the UT campus, rather than training them in Brazil, creates an immersive experience. They improve their language skills and bond with each other without the distractions they would have in their home country," he said.
"Working with TxEEE to deliver this custom program allows me as lead instructor to focus on the course content and not worry about the program logistics and details," said Torres-Verdín. "It all flows so well given this partnership to deliver the program."
To learn more about TxEEE custom course creation and delivery, email This email address is being protected from spambots. You need JavaScript enabled to view it..
To contact Carlos Torres-Verdín and learn more about the Formation Evaluation Joint Industry Research Consortium, email This email address is being protected from spambots. You need JavaScript enabled to view it.