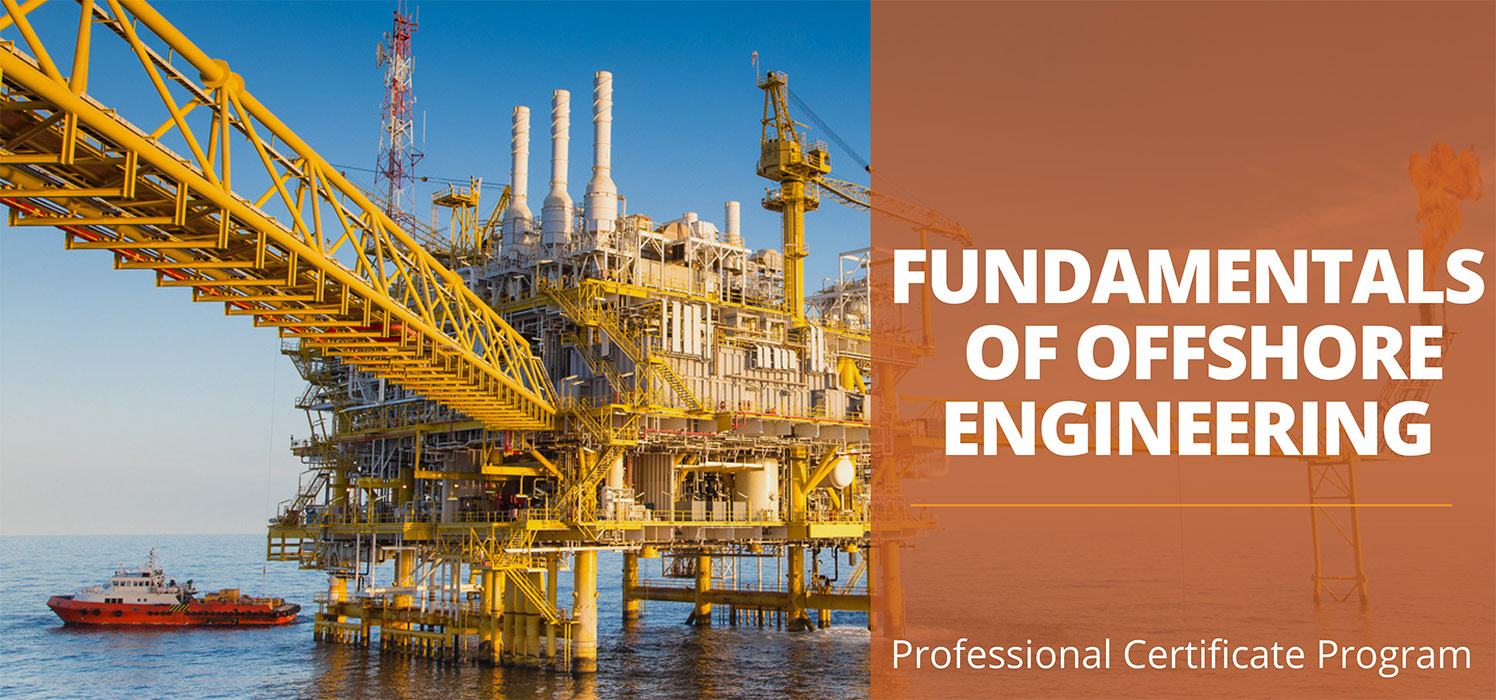 Overview
Designed with Offshore Professionals in Mind
Developed specifically for engineers, scientists, and technologists who are new to the offshore industry, or aspire to begin a career in the offshore industry. With subject-matter experts from the field as instructors, participants receive a one-of-a-kind experience that includes real-world examples incorporated into each course, allowing them to gain a deeper appreciation of established theories and processes.
The three courses below comprise the brand-new "Fundamentals of Offshore Engineering Professional Certificate Program". Participants who complete all three courses within a 3-year window will receive the coveted professional certificate. Previous participants of DFOP/DFPS are eligible to receive this credential as well (contact our This email address is being protected from spambots. You need JavaScript enabled to view it., for more information).
Fundamentals of Offshore Structures (FOS): This course will review the fundamentals of all types of offshore structures (fixed or floating), and will provide participants with an understanding of their design and construction; specifically, the theory and process of such design.
Design of Fixed Offshore Platforms (DFOP): This course explores topics such as Earthquake Engineering, Spectral Analysis Application, and Structural Reliability, and encourages group discussions of actual design problems in order to ensure students can put the newly learned concepts to use.
Design of Floating Production Systems (DFPS): By studying the theory and current methods in relation to the design and construction of floating platforms, participants will gain a complete understanding of the fundamental design process and modern design practices in the field.