TxEEE Master's in Engineering Management Enhanced with Recent Updates
November 11, 2022
The fast-moving world at the intersection of technology and business requires leaders who have confident technical and management skills to navigate the full range of challenges.
TxEEE's Master's in Engineering Management focuses on what is needed to prepare engineers and scientists to advance in their careers. To enhance our student experience, we want to share some recent updates to the degree program.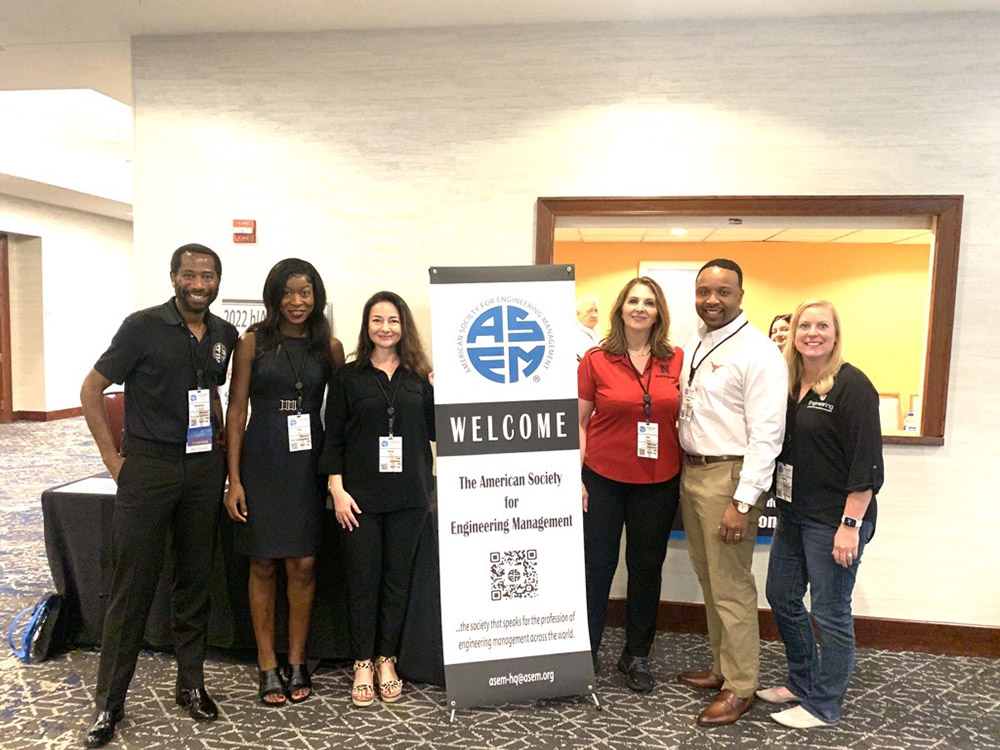 New TxEEE Executive Director Woodrow W. Winchester, III, Ph.D., CPEM, has a long history of work and influence in engineering management. One of his first priorities as TxEEE's new leader was to enrich The University of Texas at Austin Cockrell School of Engineering's connection to the American Society for Engineering Management (ASEM). ASEM is the leading professional society dedicated to the promotion of advancement of the engineering and technical management profession. In September 2022, TxEEE joined ASEM's Academic Partner Program. As a member of the Academic Partner Program, TxEEE students have access to a range of valuable resources, including publications, reduced conference registrations and webinars with leading experts.
TxEEE had a strong presence at the ASEM International Conference in October 2022. Winchester gave a technical presentation, "Advancing the Societal Impact of Engineering Management: Towards the Notion of a New Engineering Manager." In his talk, Winchester interrogated the prevailing and dominant conceptions of engineering management to respond to growing calls for more socially responsible engineering. Winchester is the inaugural Diversity, Equity and Inclusion (DE/I) Director for ASEM.
TxEEE's Director of Strategic Partnerships and Programs, Konavis Smith, also attended the conference and was welcomed as a new member of the Council of Engineering Management Academic Leadership (CEMAL). CEMAL is actively involved in improving consistency and quality in engineering management graduate education programs.
Additional Developments to Engineering Management Program
New Internship Course 
Coming soon for the Spring 2023 semester, Engineering Management students will have the option to take a three-hour internship course as part of their degree program. Students will secure internships and work with their lead instructor to determine relevance to engineering management topics. This addition was implemented in response to student feedback for such a course.
New Marketing Expert Joins Faculty
The Engineering Management program is thrilled to have Rebecca Geier join the faculty as an instructor for the Marketing and Negotiations class. Geier is a recognized expert on the complexities of marketing in a technology environment. Her experience spans a range of technology companies, from large heavyweights such as National Instruments to start-ups, including her own successful company.